Before you can renew or reinstate a license, each resident individual producer with life, disability, property, casualty or personal lines must complete a total of 24 credit hours of CE. Three of those hours must be ethics credits.
Professional Training Center is an approved Continuing Education(CE) Provider in the State of Washington. We offer Convenient take-home books with an exam, making this task simple and easy for those with a busy schedule. Courses are offered as individual titles or you and purchase a whole year's worth of credits at one time, for one low cost.
CE compliance tips
You may take any approved insurance continuing education course.
You don't have to take courses with subject matter that matches the lines of authority on your license.
WAC 284-17-250 Repeating an insurance continuing education course. A continuing insurance education course with the same course number may be completed for credit only once every license renewal period.
COURSES THAT ARE REQUIRED if you are to sell that line:
Ethics (Any Ethics course) Minimum 3 Hours (all Producers)
Washington Annuity Suitability 4 Hours (L/D)
Washington LTC Refresher 4 Hours (L/D)
Basic Flood Insurance 4 Hours (P/C)
PTC State Approved Self-Study Insurance CE Courses:
Ethical Responsibilities 3 Hours
Ethics for the Insurance Professional 3 Hours
Ethics - The Guide to Success 3 Hours
Life Insurance Principles 8 Hours
Health Insurance Principles 10 Hours
Medicare, Cobra and Disability Plans 7 Hours
Understanding Annuity Plans 8 Hours
Understanding Umbrella Insurance 8 Hours
Understanding Homeowners & Auto 9 Hours
Purchase Online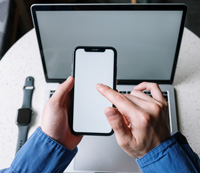 Purchase Insurance CE Course Titles online using safe and secure CC Payment. We mail the materials directly to you.
Purchase in Person
Or come into our Kennewick Insurance Classroom and walk out today with the materials you need to get studying tonight!
QUESTIONS BEFORE YOU BUY?
If you have questions or need assistance selecting a course, please contact Professional Training Center at (509) 374-3111 and we will be happy to help you.